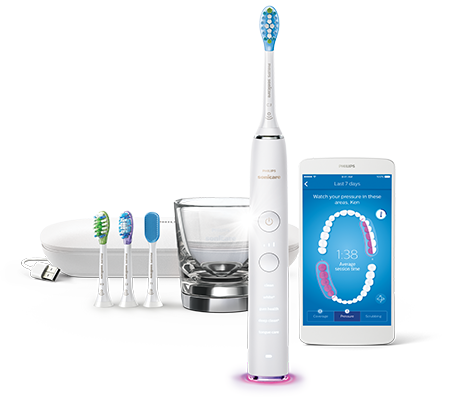 As with any emerging technology, the market is flooded with a variety of Smart Toothbrush models. Depending on your needs and budget, you'll have to make several important decisions when choosing which one to buy. To help you make an informed decision, we've outlined 5 things you should consider when buying a Smart Toothbrush. Whether you're interested in an electric toothbrush, a manual brush that comes equipped with sensors or something entirely different, these considerations will help you find the perfect product for your needs.
Know the Differences between Manual and Electric Toothbrushes
The first major difference you'll want to be aware of is the type of toothbrush you're planning to purchase. The two main types of toothbrushes are manual and electric toothbrushes. Manual toothbrushes are brushes that don't require any power source. They're very affordable and you can find them in most drug stores or supermarkets. On the other hand, electric toothbrushes are typically more expensive, although you can find some budget-friendly options. If you have sensitive teeth, have braces, or have worn teeth due to the aging process, you may want to opt for an Electric Smart Toothbrush.
Dental Care Needs
Another important thing to consider when buying a smart toothbrush is your dental care needs like your toothpaste. For better results you should know How many calories are in toothpaste. Do you have braces? Do you have particularly sensitive teeth? Do you travel frequently? Do you have kids? Are you an avid traveler? Depending on your needs, you may want to purchase a toothbrush that offers features beyond simply brushing your teeth. For example, if you have braces, you may want a toothbrush with an orthodontic head that will help prevent gum recession. If you travel frequently, you may want a toothbrush that comes with a travel case, so you can bring it along with you on all your trips. If you have kids, you may want one that includes some form of parental control that will help prevent your children from accidentally activating the brush.
You're Smartphone Usage Habits
Do you use your phone throughout the day? Are you constantly using your phone for work or social media? If so, you may want to consider a Smart Sonic Electric Toothbrush that has built-in technology that will help you reduce your Smartphone use. There are several smart toothbrushes that come with built-in timers that count down the amount of time you're brushing each section of your teeth. If you're constantly using your phone for work or social media, these timers can help you limit the amount of time you're on your phone each day.
Bluetooth-enabled or WiFi-enabled
Another thing you may want to consider is whether you want a Bluetooth-enabled smart toothbrush or a WiFi-enabled toothbrush. A Bluetooth-enabled toothbrush is an older technology. It works by pairing your toothbrush with your Smartphone. On the other hand, WiFi-enabled toothbrushes are newer. They have a built-in WiFi connection that allows them to connect with your home WiFi network. The main advantage of a WiFi-enabled toothbrush is that it doesn't require you to pair it with your Smartphone.
Battery Life and Charging Time
If you're planning to buy an electric toothbrush, you'll want to consider the battery life and charging time. Different models will have different battery lives, so when you're shopping for a toothbrush, be sure to find out how long the battery lasts. Some models might last two weeks while others last up to six months.
The Bottom Line
Whether you decide to buy an electric toothbrush or a manual toothbrush, you'll want to make sure it comes with some sort of smart technology. This way, it will help you take better care of your teeth and dental health.